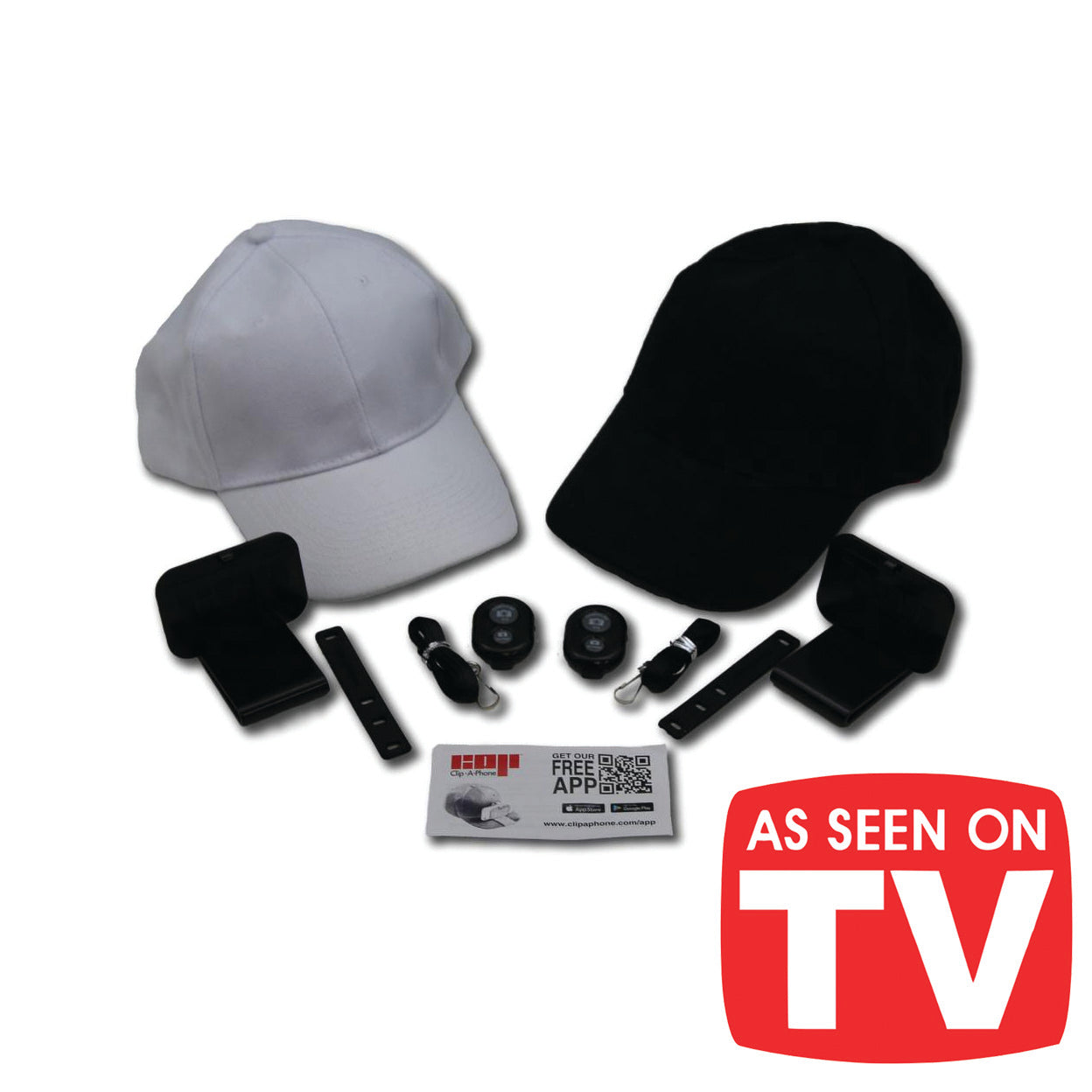 Share the world as you see it with this easy to use and dependable accessory that turns your smart phone into your own personal cameraman! Only $19.99 + S&H (Ships in Mail Order Box)
HOW TO USE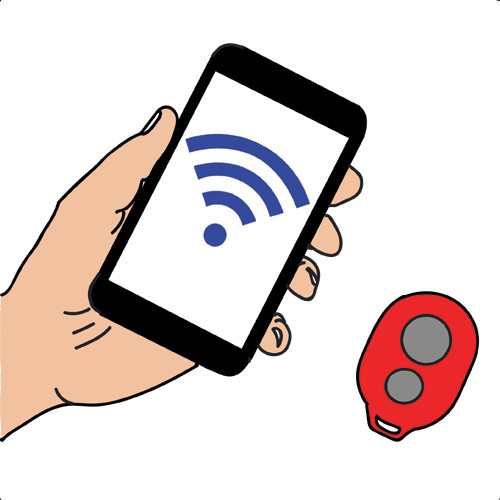 Pair
Pair your Smart Phone with the Bluetooth Remote (included with your purchase).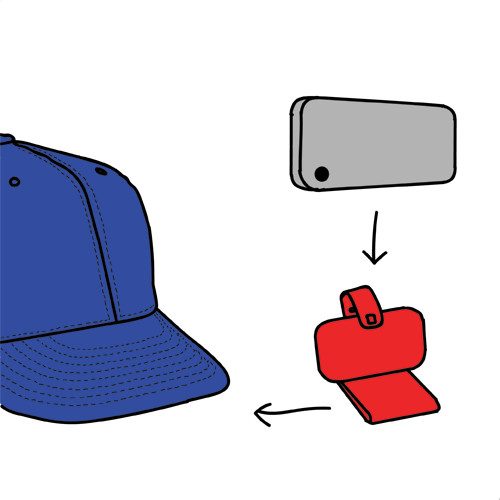 Clip
Place your Smart Phone in the Clip (camera facing out) then slide the clip onto your hat.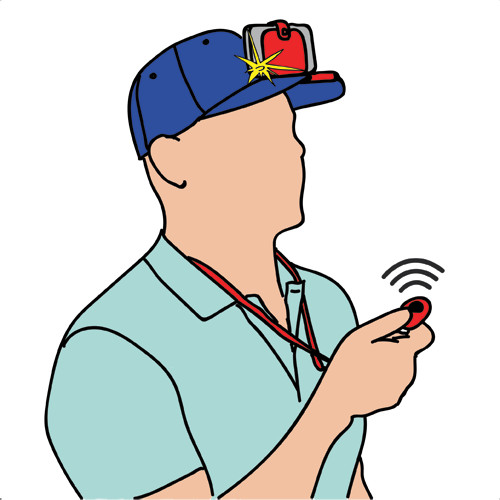 Shoot
Set your phone to either Photo or Video and press the Bluetooth Remote button to record.
Download Our Free App!
Get the iTunes App
One central place to pair your remote, access your camera and share your Adventures!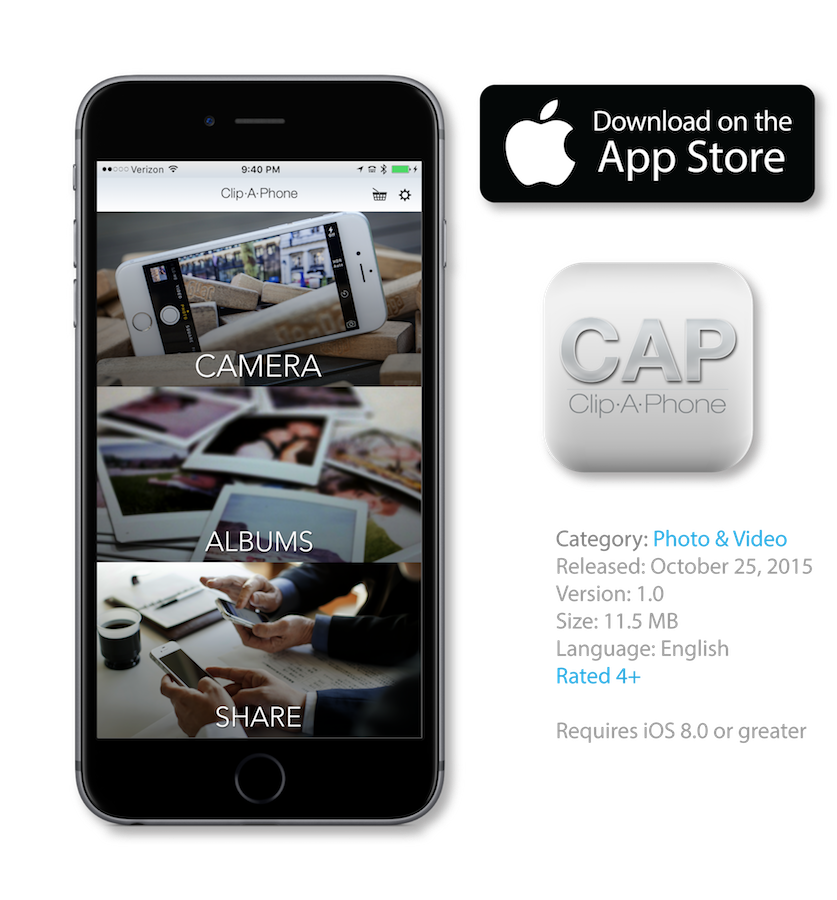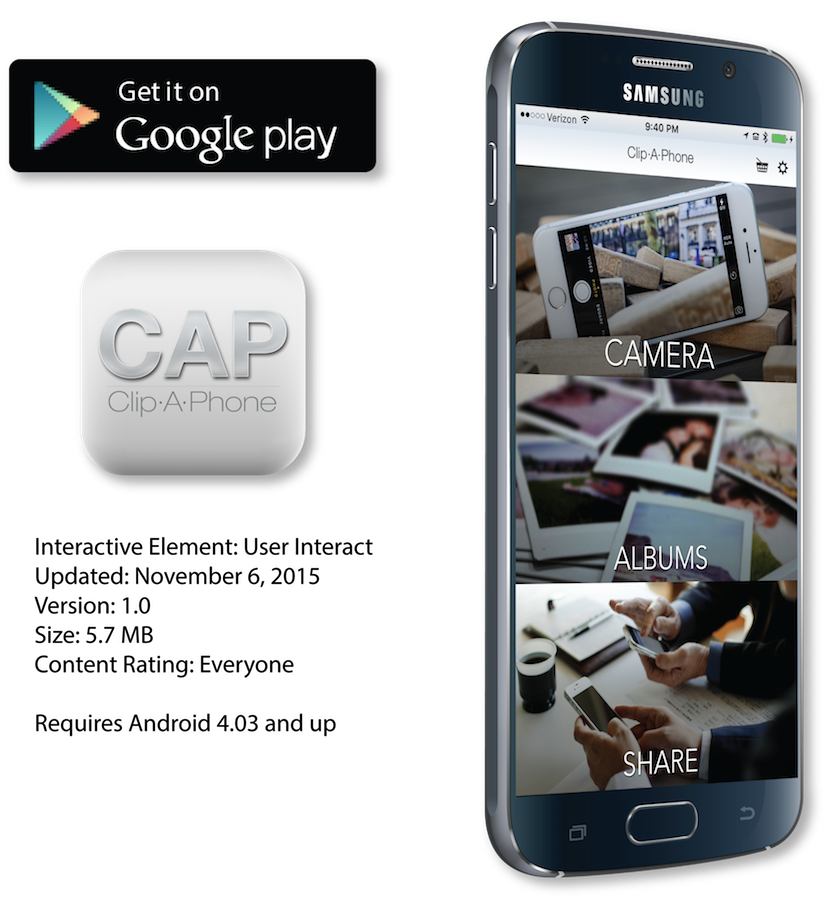 Get the Android App
Use the custom remote functions to control your phones camera!
TESTIMONIALS

"I used this to record my kids last hockey game and was amazed at how steady the picture was. It also let me keep my hands free during the whole game."
– Nelson

"I took this out with me for some deep sea fishing and was able to record catching the biggest fish I've ever caught while simultaneously realing it in."
– Jason
Get the Latest News and Discount Offers!